Revived 1970s commercial building an even smarter energy star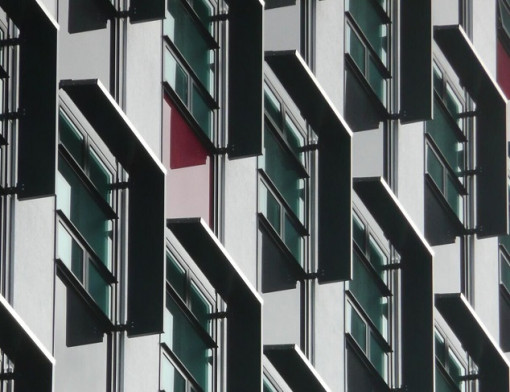 Aorangi House was once tired and outdated but a green-principled refurbishment led to a 5 star NABERSNZ rating in 2016. Now with even more fine-tuning this has led to a top notch 5.5 star NABERSNZ rating.
The 5.5 stars base building rating means a 20% improvement of energy saving compared with 2016. The increase was down to the utilisation of Beca's in-house advanced building tuning and continuous monitoring service called B-Tune.
Overview
Situated at 85 Molesworth Street in downtown Wellington, 12-storey Aorangi House is a stylish, contemporary office block - its vibrant checkerboard exterior providing a strong visual statement in its commercial neighbourhood.
Built in 1970 the property had a strong presence for many years but over time its building fabric and internal systems became outmoded.
A multi-million dollar overhaul in 2008 earned a 5 Green Star Design rating and positioned Aorangi House as a success story of rejuvenation, smart energy performance and low greenhouse gas emissions.
Energy efficient features include:
Solar louvres – optimised for each orientation – providing shade while allowing daylight and panoramic views.
A series of perimeter opening windows – manually operated to aid natural ventilation and suit individual needs.
Selected high level windows opening automatically to maintain temperature and air
quality.
A VRF system (variable refrigerant flow) operating only in high tenant-load areas.
Smart heating system controls and energy efficient VRF heat pump heating system.
Low flow cisterns, taps and pans.