Eco-smart alliance delivers top energy outcomes for Bayleys House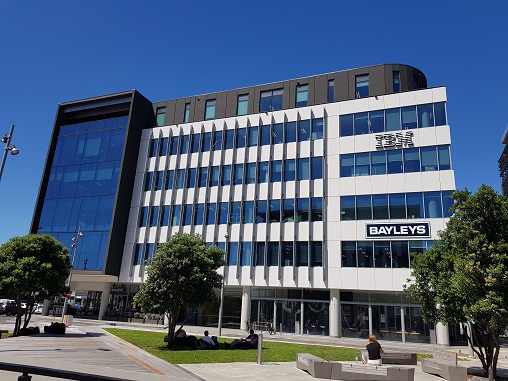 The list of sustainability credentials for Bayleys House continues to grow with the building achieving not one, but two NABERSNZ ratings in 2020.
About the rating
The building's 4.5 star NABERSNZ base building rating is the result of a collaborative approach to sustainability between owner 151 Property, property manager Bayleys Property Services and the building's customers. 151 Property's approach is centred on optimising building performance and encouraging safe, comfortable and environmentally friendly workspaces.
Bayleys, who has its head office in the building, has also earned a 4 star NABERSNZ rating for its tenancy, reinforcing its strong commitment to the environment. Located in Auckland's dynamic commercial VXV precinct at the gateway to Wynyard Quarter, the striking five-level Bayleys House has previously been awarded a 5 Green Star rating for the building's design. Its two new NABERSNZ ratings further demonstrates the building's excellent environmental sustainability.