AMP Centre
The 21 storey AMP Centre building is located on 29 Customs street west, Auckland which was built in the year 1980 and it has undergone two major refurbishments in the year 1992 and 2002. This property is being owned and effectively managed by Precinct Properties.
According to NABERSNZ 4-star rating it is proven that the building uses 64 kwh of electricity per sq.m per year which denotes excellent energy efficiency when compared with the other similar office buildings in New Zealand. Also, desktop computers were being replaced with efficient laptops and occupancy sensors were installed to control lighting. There is an enormous amount of natural sunlight entering the building through the large windows installed and the large floor plates enables a flexible interior layout which allows the clients to add their own personal touch to modify their workspace.
The AMP Centre has an excellent access to key public transport facilities including the ferry terminal, Britomart station and the Downtown bus terminal. Also, there is wide range of onsite facilities like childcare facilities and wide range of food and beverage which includes a lobby cafe.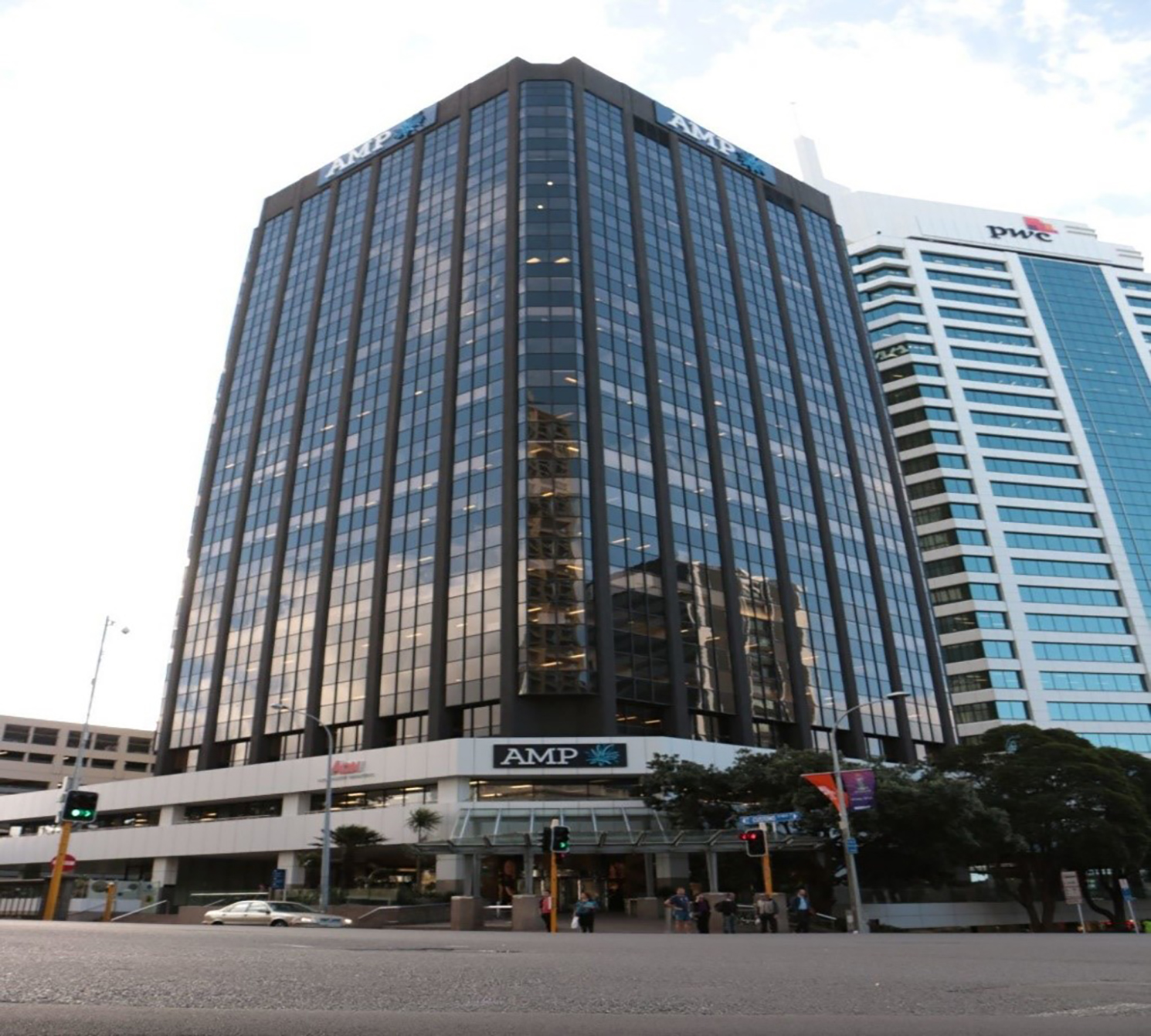 About AMP Centre
| | |
| --- | --- |
| Address | 29 Custom Street West, Auckland |
| NABERSNZ rating | 3.5 Stars |
| Type of rating | Base Building Rating |
| Expires | 30 December 2021 |
| Size | 22245.5m2 |
| Rating Owner | Precinct Properties New Zealand Ltd |
| NABERSNZ Assessor | Kimberley Whynn |